For my photo project I decided to go to the local Provo mall and see how the average Provo mall-worker spends his/her time. It turns out there isn't as much going on at a mall as one might believe. That doesn't mean, however, that you can't find interesting people in Provo...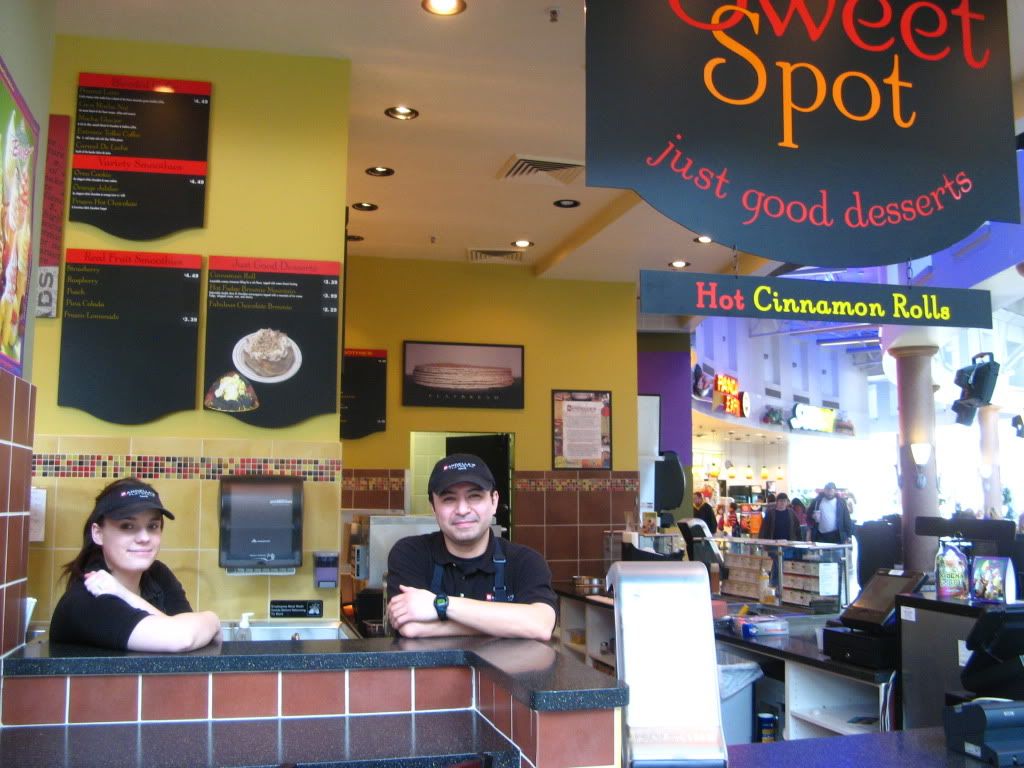 I think the expression on these workers' faces is a great contrast with the Sweet Spot sign.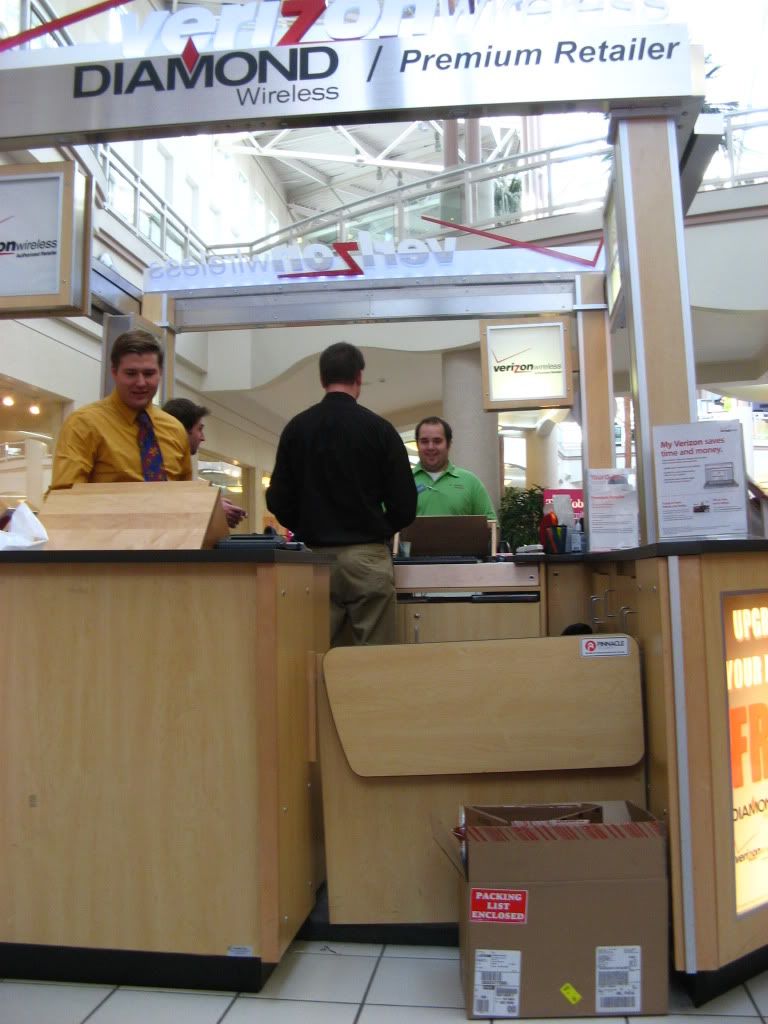 Here we have our cell phone bill money put to good use. Three men from one cell phone store standing around chatting it up with a guy from the next cell phone booth over--apparently he also had nothing to do.
When I explained to these men what I was doing and asked if I could take their picture they said, "Wait, so you want to take a picture of us not working? Sure! As long as our boss never sees it." I like this picture because even though they knew I was taking the photo, they are still pretty candid. This is exactly how I found them--watching tv while their fourth co-worker dealt with an angry customer over the phone.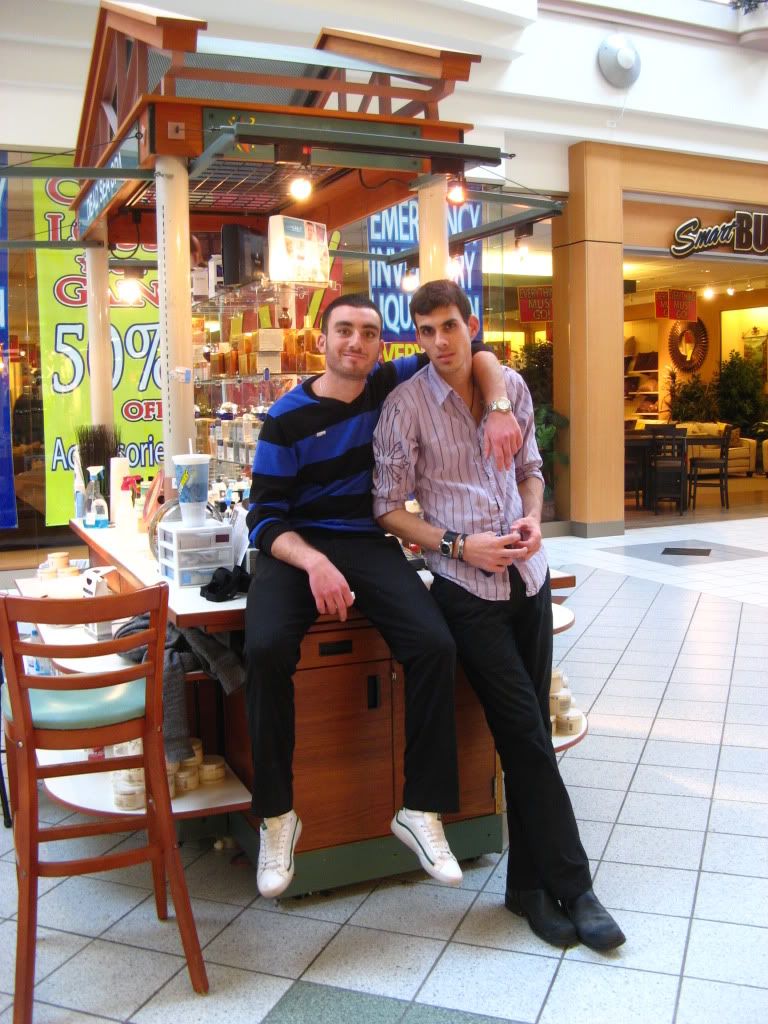 I think we all know these type of salespeople. They stand in the middle of the mall and try to flag you down to sell you something from the Dead Sea that will revitalize your skin and change your life. Well, in return for my cooperation they let me take this picture. Notice the smug facial expression and the subtle hand gesture.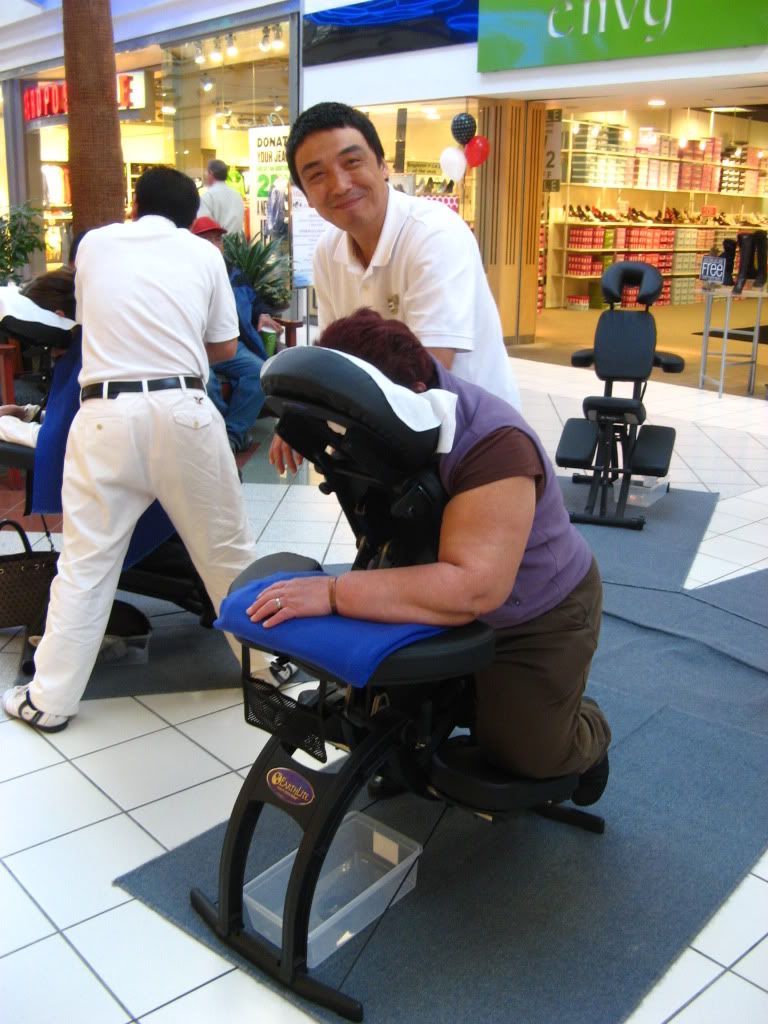 Once again, I think this guy's facial expression says it all. Finally, some people in the mall actually doing work.