Addiction: the state of being enslaved to a habit or practice or to something that is psychologically or physically habit-forming. Addiction causes a person to act in a pattern of unhealthy, compulsive behavior which they carry out uncontrollably around the chronic use of a certain stimulus.
Addiction almost always features a level of psychological dependence, and often physical dependence as well. In general, an addict:
-suffers a persistent need to use
-fails at every effort to cut down, or stop, using on his/her own
-uses to cope with everyday life
-is often preoccupied with obtaining and using the stimulus of choice
Sleep? No, reading Sports Illustrated: 6-7 am, Monday-Saturday
Listening? No, browsing espn.com: Intermittent periods from 9-6, Monday-Friday
Paying attention? No, scanning the sports page: 15 minute walk home, Monday-Friday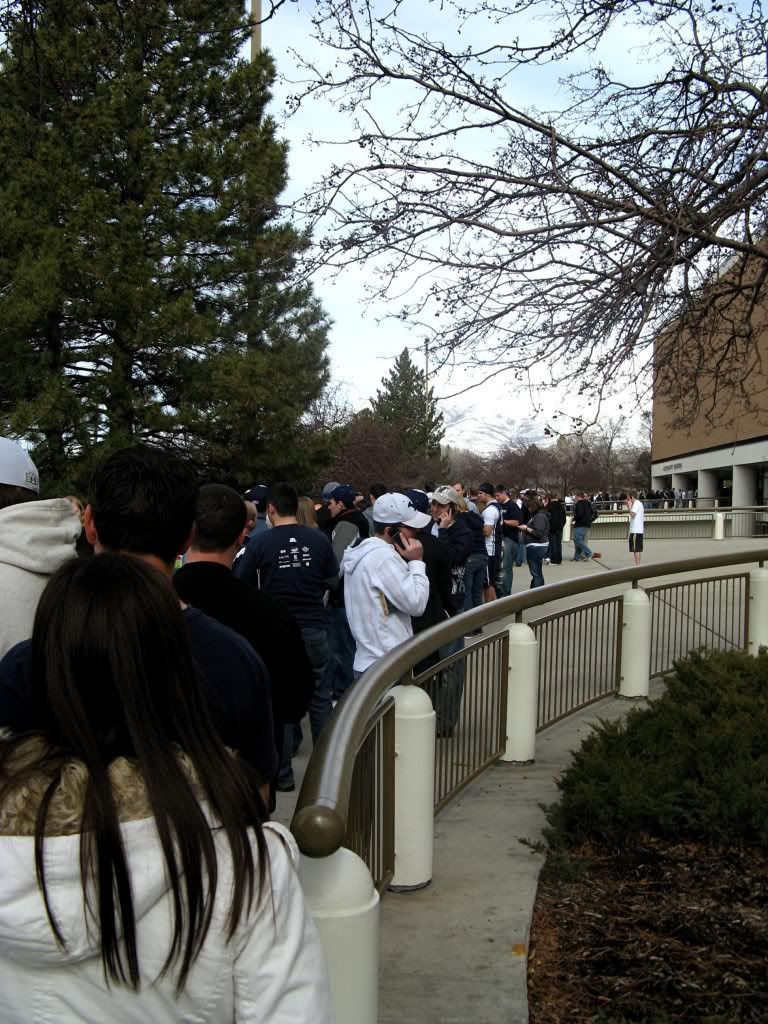 Doing homework? No, waiting to see a basketball game: 2 hours per game, 18 home games, 2 campouts= 50+ hours spent merely waiting to see BYU basketball
Focusing? Yes, on the basketball game: One secret hour of basketball watching, Friday/Saturday evenings
Steps to curing an addiction:
1. Recognize that you have an addiction.